Top 10 Tips at Sunway Lagoon
Quick tips to help you plan your Best Day Ever at Sunway Lagoon. Everything you need to know in a single blog!
1.For anyone who is still confused about what time Sunway Lagoon opens. Well, we operate starting at 10am – 6pm. Come as EARLY as possible to get your money's worth!
2. Another perk to come early is to catch the Welcome Dance .. great kick-start to your Best Day Ever! Be here at 9.50am…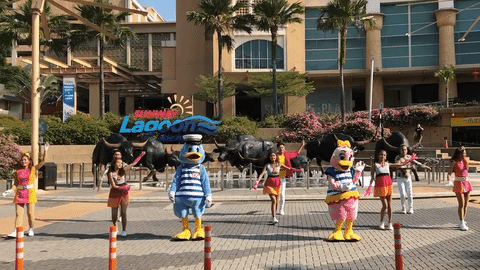 3. Click HERE for you to keep track of the park's performances and the characters' appearance
4. Most importantly, Grab a Quack Xpress especially on peak days (weekends & school/ public holidays). This amazing pass will let you beat the queue on 20 selected rides and attractions. For example Pirate's Revenge, Vuvuzela, Monsoon 360 and many more.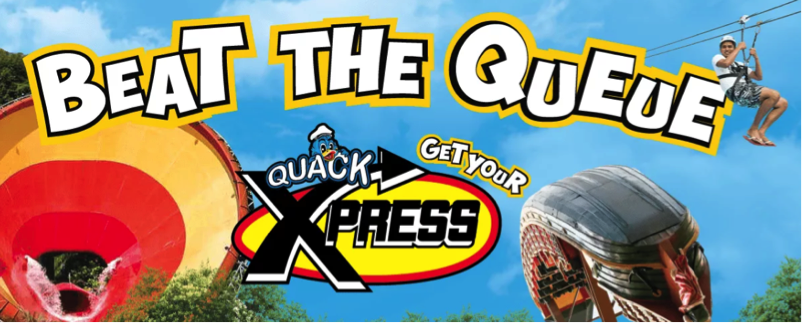 5. Outside foods are not allowed 🙁 However fret not, there are up to 19 eateries across the park! Baby food or special medical needs are an exception, just bring your supporting documents and all will be fine!
6. We encourage our guest to wear proper swimming attire to enjoy our pools better. Appropriate swimming attire will help reduce the risk of contaminating the pool with waterborne illness and contaminants. It is for your safety too, as non swimming materials can absorb a lot of water and can be heavier than swimming attires. Its's important to stay safe and have fun!
7. Remember to keep your belongings safe in the storage lockers available for you. Standard size lockers are RM25 and luggage size lockers are RM45.There are 4 lockers spots available ie Zulu Walk, Surf Beach, Nickelodeon Lost Lagoon and Fun Fair (Amusement Park).
8. If you have lost any item, report it our staff at Customer Care. They will try their best to help you recover your lost item.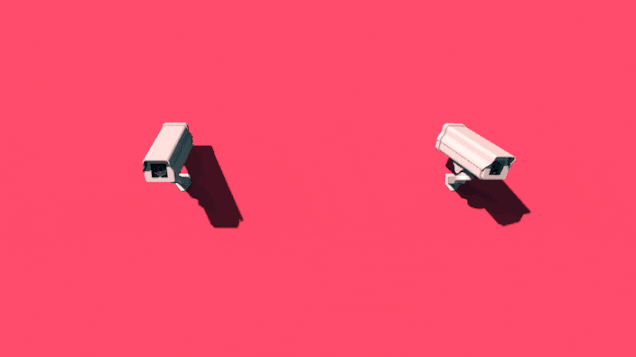 9. If you ever get hurt (God forbid) while having fun in the park, we have qualified first aiders to assist you. Kindly alert the nearest on-duty staff the first aid will be on their way.

10. Here are the rides that you must try.
Amusement Park: Pirate's Revenge, Grand Canyon River Rapids & Lost City Of Gold Scream Coaster.
Scream Park: The Ghost Buster Adventure-Live.
Waterpark: Waterplexx 5D, Vuvuzela & Flowrider.
Extreme Park: G-Force X & Flying Fox.
Nickelodeon Lost Lagoon: SpongeBob Lost Adventure, Monsoon 360 & Kubarango.
Wildlife Park: Tiger Land, White Lion Kingdom & Pet Village.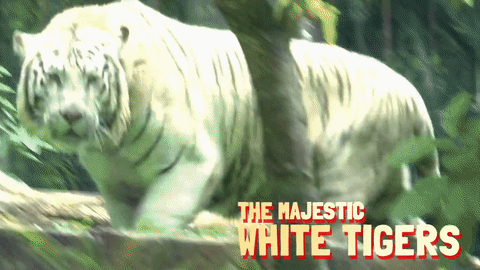 Bonus Tips
11. End your day at Surf Beach to enjoy their shows and the amazing 8ft wave that splashes everyone in sight for numerous times starting at 4.30pm!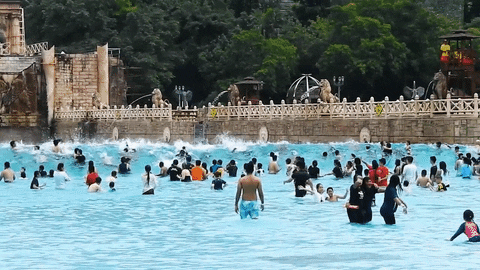 12. Here is the location park map for you to plan where to go first.
13. E-load, We know that it must be hard to hold on to your wallet and purse when you're having fun at a theme park. We've got a solution for you, you can transfer your money into your wristband! Just deposit your cash into the wristband at our ticketing counters, lockers counters and/or e-load counters. The minimum deposit is RM50 per wristband and is valid on the day of purchase and cash refund will be available before 7pm. Have fun and go cashless!
14. Last but not least, there are 4 ways to reach Sunway Lagoon. For car drivers, there are 4 highways to use (depending on where you're coming from OBVIOUSLY).
Federal Highway
Damansara – Puchong Expressway
New Pantai Expressway
Kesas Highway
OR just Waze or Google your way here. Ample parking space is available at both Sunway Pyramid Shopping Mall & Sunway Resort Hotel & Spa.
If you are using the public transport, you can either use the KTM to Subang Jaya and take a feeder bus to Sunway Pyramid stop or take the LRT to Kelana Jaya and take the feeder bus to Sunway Pyramid stop.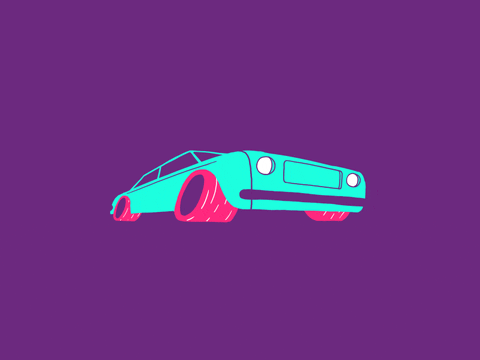 Hope this guide has been helpful! Share this blog to a friend who is coming to Sunway Lagoon.
Have fun and play safe!
Thank you and don't forget to follow us on Instagram and Facebook